Mushroom Palmer
Our take, on the grandpappy of a classic: the Arnold Palmer. We've switched out the iced tea for the body-boosting Chaga Life, and given it a plant-powered lift with our Social Elixir. Lush jungle notes meet fresh citrus and the delicious umami of medicinal mushrooms from around the world.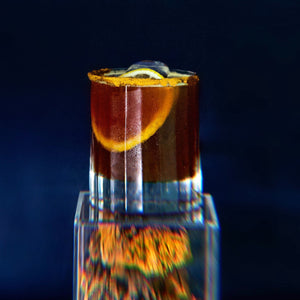 INGREDIENTS
2 fl oz Three Spirit Social Elixir
1 fl oz lemon juice
3.5 fl oz Chaga soda
Soda water to top
HOW
Wet the rim of a large glass with a wedge of lemon and coat the wet rim with some mushroom chocolate powder.
Fill the glass with ice, lots of ice!
Add the Social Elixir, Chaga soda and lemon juice.
Top with soda water, or good lemonade if you have a sweet tooth - and give the drink a quick stir.
Spritz the oil from a sliver of lemon over the top of the drink and garnish with a lemon wheel.